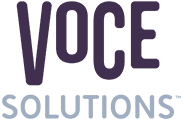 As human services professionals ourselves, we understand the heavy demands on child welfare agencies that are often understaffed and underfunded. We also believe in the power of technology to transform time-consuming practices by creating efficiencies, streamlining processes, and improving agency record-keeping and communications.
Voce Solutions™, a Voce subsidiary, is an innovator in the human services field that is leveraging technology to cost-effectively change agency practices for the better. 
LinkingLives: A Family-Finding, Family-Engagement Platform
Voce Solutions' ground-breaking LinkingLives™ platform helps agencies connect foster children with kin quickly and easily using family-finding and family-engagement technology created by human services professionals for human services professionals.
Benefits for child welfare agencies
Makes the family-finding search process easier and faster
Enables child welfare professionals to make more informed permanency decisions
Simplifies family engagement with built-in communications tools (email, text and mail)
Provides agencies with the ability to track and report on family-finding outcomes
Allows agencies to scale the platform thanks to a flexible subscription model
Helps ensure every foster child is connected with a safe, stable and supportive home
Benefits for children and youth
Permanent home with kin leads to improved developmental and behavioral outcomes 
Improved ability to create and maintain healthy, secure relationship attachments
Increased chance of developing and maintaining life-long sibling relationships
Greater likelihood of retaining a valuable sense of cultural and community identity
Higher probability of successful independence after transitioning to life as an adult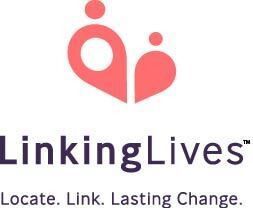 LinkingLives to Rollout Nationally in 2023
JusticeWorks, a family services provider with a presence in over 100 counties in five states (Colorado, Maryland, Ohio, Pennsylvania and South Carolina), is currently piloting LinkingLives in Pennsylvania.
LinkingLives will be available to child welfare agencies and private providers nationally by subscription in late 2023.
Find out more.
We'll send you a LinkingLives information sheet. A product demonstration is available upon request.