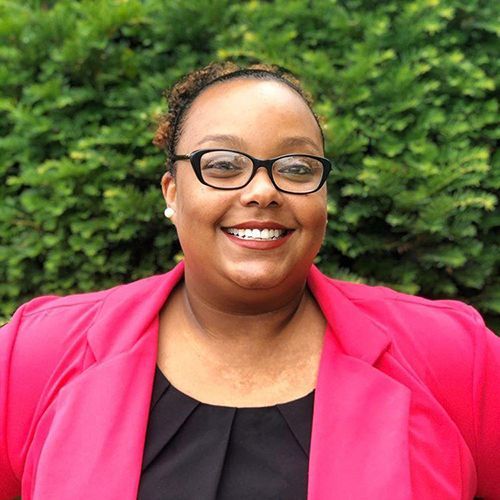 Trauma professionals instruct first Pennsylvania adoption competency course
"My daughters were teenagers when we became family. I longed for access to professionals who understood our needs," said Carly King, LMSW, who was selected to co-teach Family Design Resources' Training for Adoption Competency (TAC) beginning October 2, 2020.
Carly will draw from her experiences as both an adoptive parent and a seasoned child welfare practitioner to train the first TAC course offered to Pennsylvania clinicians. Participants in the course will build their skills in working with adoptive and kinship families in therapeutic settings.
Carly and her co-instructor, Nicolee Hiltz, are certified to train TAC, an evidence-informed, trauma-focused curriculum created by the Center for Adoption Support and Education (C.A.S.E.), based in Bethesda, Maryland. Family Design Resources is one of four sites in the Northeast that administers the program.
"These topics can get heavy at times. My job is to create an environment that's safe, where it's okay to be vulnerable and engage in conversation," Carly relates. The course will be presented online over a period of 12 weeks. Even in a virtual setting, enriching activities will be used to create engagement with participants who are expected to share with and learn from one another.
Carly holds a master's degree in social work with a concentration in policy practice from Columbia University.  She has extensive management and training experience and values working with families in diverse Philadelphia area communities. She applies best practices in the field through an equity and intersectional lens. "This course is so current," she said. "We will get into issues that are relevant for families today, including racial justice."
Nicolee Hiltz, Ph.D., a Harrisburg-based psychotherapist and relationship specialist, will co-instruct. Nicolee is a licensed psychologist and certified school psychologist with a doctorate degree in school psychology from Temple University.
Adoption has played a central role in Nicolee's personal and professional life. Adopted herself as an infant, she is a parent to three adult adoptees and grandparent to six fostered and adopted children. She is also a permanent legal guardian to a young man who spent much of his childhood in foster and group home placements.
Applications are being accepted for the next TAC training cohort beginning in May 2021.