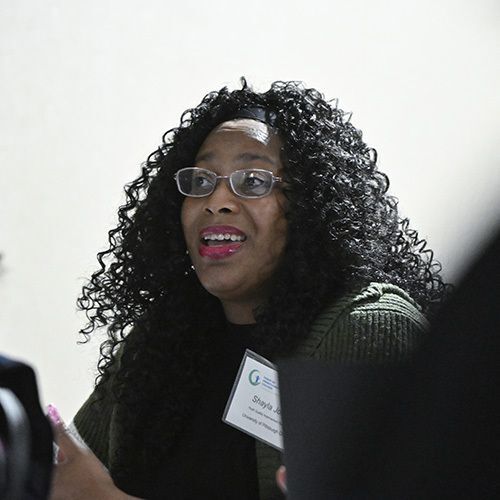 In November, Voce presents the second Forum on Pennsylvania's Children (FPaC), a one-day event singularly focused on learning and collaborating to heal childhood trauma. Last year's event enabled participants from different service systems to explore and innovate, but our work is just beginning.
Ultimately, the vision for FPaC is to develop robust and sustainable solutions and tools to assist systems to be more trauma-informed, resilience-focused, and healing centered. This effort begins with gathering advocates, change agents and professionals from multiple sectors and disciplines and facilitating learning (from the speakers and each other) and connection.
If you're on the fence about attending, here are three reasons to persuade you to join us:
1) PARTICIPATE: Add your perspective and benefit from others' perspectives. Diversity of thought and experiences from cross-sector trauma leads to stronger solutions and partnerships. Let your voice be heard.
2) COLLABORATE: Explore the possibilities of partnering with purpose. Cross-sector collaboration leverages agencies' strengths and accelerates progress.
In the words a 2022 participant: "I absolutely loved bringing leaders together from so many different areas of human services. We definitely need more of this sort of networking to drive collaboration."
3) BUILD SKILLS: Choose from a variety of provocative and challenging workshops and hear from national speaker, trauma expert and capacity builder, Jesse Kohler, Executive Director of the Campaign for Trauma-Informed Policy and Practice.
"This was phenomenal! I want more and more "call to action" ways we can truly start to initiate change to help our kids!" 2022 FPaC Participant
Join us on Tuesday, November 14th at The Penn Stater in State College as we examine trauma with a fresh lens, a collective perspective, and a holistic view of healing and resilience. Together we can do more to support the healing of those affected by trauma.