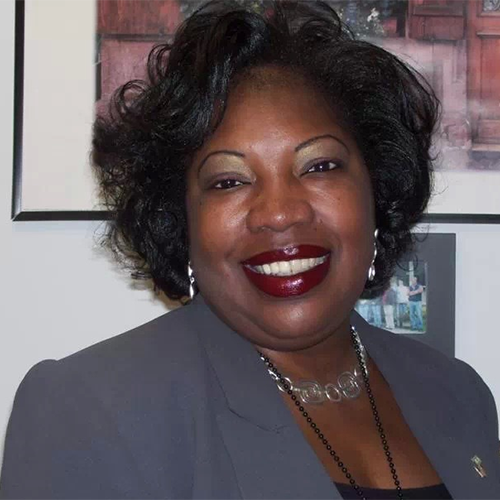 Compassionate, thoughtful and insanely knowledgeable — as I've gotten to know her over the last six months, this is how I would describe Shadell Quinones, Manager of Adoption Services for Chester County (PA) Department of Children, Youth and Families for the past ten years. Shadell is a recent graduate of Voce's inaugural Training for Adoption Competency (TAC) cohort where, as a licensed social worker with 25 years of experience, she gained new skills to enhance her practice in working with children and families in Chester County.
Although Shadell came to the TAC program equipped with a wealth of knowledge related to adoption and trauma issues, many of the concepts presented through TAC were new to her. "Having completed this training, I can honestly say, that my knowledge base was surface," said Shadell. "Now, I have a richer, deeper understanding of the clinical issues faced in the adoption process and can identify the most appropriate assessments and interventions for my clients and guiding my staff."
Shadell is quickly putting her TAC skills to use, transferring her newly acquired adoption-competencies to her adoption casework staff and her post-adoption counselors. When I spoke with her about how TAC has changed the delivery of services she provides in her county, she describes a mindset shift and the importance of setting an example for her colleagues. Chester County is a busy, urban county adjacent to Philadelphia with fewer than 100 children in care at any given time. The opportunity for Shadell to take TAC beyond the classroom by providing leadership that impacts the agency's practices creates an exponential TAC effect on the families served.
"Regardless of the pressures faced in child welfare adoption," she says, "I've shifted to a more clinical way of thinking. I holistically think of the adoption-kinship network, understanding the vital role each has in this process." Shadell has taken to sharing TAC concepts by educating staff and colleagues in decision-making meetings, specifically with respect to sibling connections and the impact of decisions to separate siblings.
She has also encouraged her staff to keep a posted copy of the adoption-competent clinical practice principles as a daily, visual reminder. "I want to ensure these principles become a part of who they are professionally and the foundation of their work with families," she shared. "In this regard, I'm leading by example."
When Voce launched the first TAC training cohort during a pandemic, shifting to an entirely virtual format in the process, we remained committed to the need for competency-based training in Pennsylvania. There were, however, moments of uncertainty about whether mental health clinicians, who were already dealing with the chaos wrought by COVID, would be able to commit to this intensive clinical training program. Shadell and her fellow training participants put that uncertainty to rest and wholeheartedly endorse their decision. Shadell shared, "It's truly one of the best investments I could have made to my professional development."
If you're interested in enhancing your clinical skills to better serve children and families impacted by adoption, apply now for Voce's Summer 2022 TAC cohort beginning in May. Applications will be accepted through May 2.